Elder Law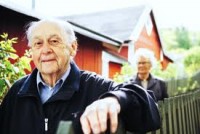 Between 2011 and 2030 the number of "elderly" in the U.S. will dramatically jump from 40.4 million to 70.3 million. Source: U.S. Bureau of Census.  Meeting the changing needs of people who are "growing old" involve many legal issues, which, if ignored, can prove financially, emotionally and even medically disastrous.
"Elder law" encompasses many areas of legal concern for the "elderly" and for those who care about them and care for them. For example, 10% of employed family caregivers go from full-time to part-time jobs because of their caregiving responsibilities. Source: National Alliance for Caregiving and AARP, Caregiving in the U.S., 2004.
We can help you deal with many Elder Law issues, including:
Please give us a call to find out how we can help.