Bruce Pruitt-Hamm, JD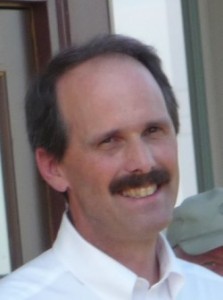 Bruce Pruitt-Hamm is an attorney who can litigate, mediate or collaborate.
Litigation- As an attorney with over 20 years experience, Bruce Pruitt-Hamm has been awarded the highest rating by the national lawyer-rating service, Avvo.com. Since graduating in 1994 from the University of Washington School of Law near the top of his class, he has litigated over one thousand cases in a wide variety of areas of the law. Bruce volunteers for the Washington State Bar Association's "Moderate Means Program", offering reduced rates to people of moderate means. Bruce's standard rate is $320/hr.; but he offers discounts for those on legal insurance programs and referred through the Moderate Means Program.
Mediation: Bruce is also a mediator, and was in the first class to graduate from the Alternative Dispute Resolution program of the University Of Washington School Of Law in 1994. He was trained through its Mediation Clinic in 1992-93, led by his good friend Associate Professor Michael McCormick. Bruce has been mediating for over three decades, working in the field of mediation and conflict resolution since the mid-1970's.  In the late 1980's he began providing mediation training with his wife Janis for lawyers, judges, therapists and other professionals in domestic mediation skills with Pacific Family Mediation Institute. Bruce was Co-President of the Mediation Consortium of Washington State in 1989 (now the Washington Mediation Association).
Bruce offers mediation services in the areas of divorce, parenting plans/custody, property distribution, neighbor/neighbor, and landlord/tenant disputes. His charge for mediations is $200/hr. For more information, see Mediation.
Collaborative Practice: A founding member of the Spokane County Collaborative Professionals, Bruce was trained and certified in collaborative law in 2007 and has since been a member of  the International Association of Collaborative Professionals. Since moving to Seattle in 2012, he has become a member of King County Collaborative Law and served as Co-Chair of the Downtown practice group in 2013-2014. To find out more about "collaborative law", see Collaborative Practice.
Lawyer Bruce Pruitt-Hamm | Top Attorney Child Custody