Janis Pruitt-Hamm, MA, LMHC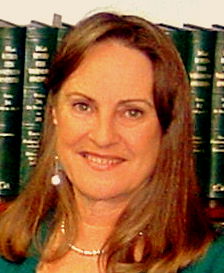 Janis Pruitt-Hamm is a Licensed Mental Health Counselor (LMHC) as well as a Certified Mediator (CM). She currently provides consulting services to clients of Pruitt-Hamm Law & Mediation Services and provides administrative support tasks.
Having graduated from the University of Washington with a degree in Early Childhood Education, she founded and operated a highly rated preschool for many years before beginning her counseling and mediation practices in Seattle in the 1980's. After acquiring her Master's Degree in Psychology she applied her knowledge of children and families to her family therapy practice and also to her mediation practice.
One of the first pioneers in mediation, she helped to found the King County Dispute Resolution Center, functioned as one of the training faculty for many years with Pacific Family Mediation Institute and served on the Board as President of the Washington Mediation Association (formerly the Mediation Consortium). She trained lawyers, judges and therapists in domestic mediation skills from the 1980's to 1994 in Seattle before moving to Stevens County in 1994. She worked for three years at Washington Arbitration and Mediation Services where she mediated class action suits. Janis offers mediation services in the areas of parenting plans/custody, property distribution, and other disputes.
In 2007 she became the first mental health professional to become certified as a Collaborative Professional in either Spokane or Stevens County. She was a founding member of the Spokane County Collaborative Professionals and was also a member of the International Association of Collaborative Professionals until she decided in 2013 to focus her efforts on her therapy practice and providing care for Bruce and Janis' first grandchild.